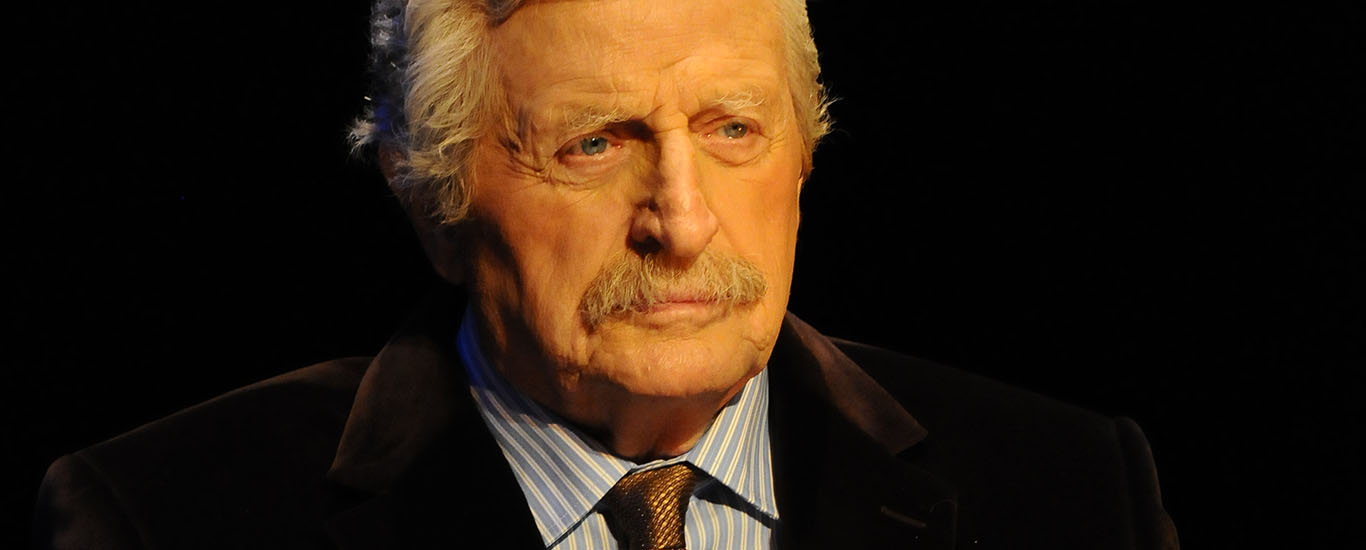 He was born on September 8, 1932, in Istanbul as the fifth and youngest infant of Ahmet Naci Kenter and Olga Cynthia. He started doing theatre in 1947 in the Children's Department of Ankara State Theatre. In 1959, he started studying at the State Conservatory, Theatre Department and he graduated with honours in 1955, followed right after by further studies at the Ankara State Theatre. He worked there until 1959.
In 1959, he left the State Theatre and moved to Istanbul where he and his actress sister Yıldız Kenter will start working with Muhsin Ertuğrul for plays presented at the Küçük Sahne. This was when they got together with Şükran Güngör and Kamuran Yüce, and continued performing as quartet.
Between 1960 and 1961, they founded the Site Tiyatrosu, which was to be named Kent Oyuncuları (Urban Actors) a year later. The two siblings, joined by Şükran Güngör, completed the construction of the Kenter Tiyatrosu building in 1968. Since they invested all the money they had in the construction of the theatre, they had to organise a grand tour around Turkey with a solid campaign to sell seats, and collect funding.
Müşfik Kenter was invited to the UK and the USA by scholarship from the British Art Council and the Rockefeller Foundation, and performed plays there in addition to other countries such as France, Germany, Yugoslavia, Cyprus.
Kenter directed and acted in the adaptations of William Shakespeare, Anton Pavlovich Çehov, Maksim Gorki, Bertolt Brecht, Eugene Ionesco, Harold Pinter, Edward Albee, Arthur Miller. He took on some of the most important characters in theatre, including Hamlet, Cyrano de Bergerac, Mack the Knife, with brilliance. He also worked in cinema and brought success to many films through his extreme variety of compositions.
'Bir Garip Orhan Veli' (One Strange Orhan Veli), a play that is composed of Orhan Veli poems by Murathan Mungan, and adapted by Oğuz Aral, is the longest-staged piece in the history of Turkey and almost synonym to the identity of Müşfik Kenter.
Aside from acting in films, Kenter also took part in numerous television series, documentaries, advertisements, and vocalised soundtracks for many other films.
Müşfik Kenter was awarded countless times in theatre and film, some of which are:
3rd Antalya Film Festival, Best Male Actor – 'Bozuk Düzen' (1966)
Extraordinary Interpretation Award – 'Konken Partisi' (1993)
Afife Awards Muhsin Ertuğrul Special Mention (1997)
Afife Awards, Best Supporting Actor – 'Çözüm' (2002)
Afife Awards, Best Supporting Actor – 'Çözüm' (2002)
8th International Puppet Festival, Honorary Award (2005)
Antalya Film Festival, Yıldırım Önal Special Award (2008)
Adana Sakıp Sabancı Foundation Lifetime Achievement Award (2010)
Müşfik Kenter appointed Director of Theatre Department at Haliç University after his retirement from Mimar Sinan University State Conservatory. He was also General Artistic Director at Bakırköy Municipality City Theatre.
He was still on stages, acting the Orhan Veli poetry adaptations, until shortly before his passing on 15 August, 2012.