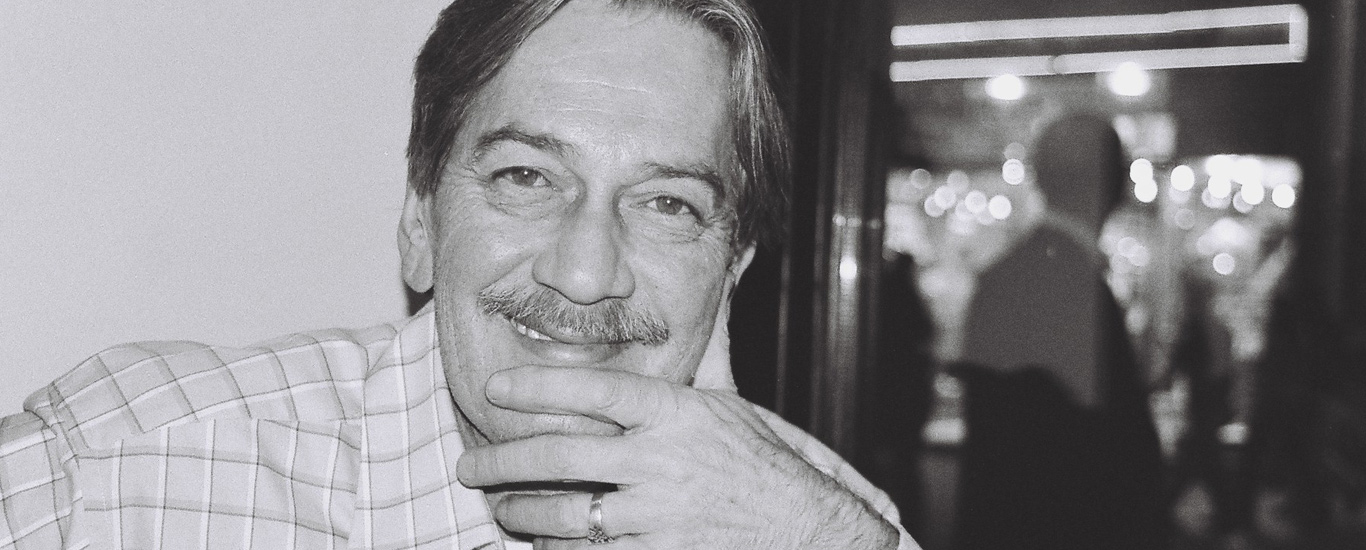 Playwright, theatre actor and stage director Ferhan Şensoy was born in Çarşamba, Samsun in 1951. In 1972 he went to France and graduated from the Theatre National De Strasbourg in 1974. Şensoy returned to Turkey in 1975 and started working with theatre companies including Ali Poyrazoğlu Theatre and Nisa Serezli-Tolga Aşkıner Theatre. His plays, Bilumum Haneler in 1973 (Haneler in 1975), İdi-Amin-Avanta-Lavanta in 1976, Dur Konuşma Sus Söyleme and Bizim Sınıf in 1977, were staged at Devekuşu Kabare, Ali Poyrazoğlu and Tuncay Özinel Theatres. He founded the Ortaoyuncular Topluluğu in 1980 at Yapı Endüstri Merkezi and during the same period started to reach a wide audience through his sketch programme on television. At the end of the same year, his company moved to Küçük Sahne where he directed and acted in plays he wrote including Şahları da Vururlar (1980) which was staged for 5 consecutive years, Kahraman Bakkal Süpermarkete Karşı (1981), Kiralık Oyun (1982), Anna'nın Yedi Ana Günahı (1982), İçinden Tramvay Geçen Şarkı (1986) Ferhangi Şeyler (1987) and İstanbul'u Satıyorum (1988).
In February 1987 a suspicious fire broke out during the performance of Muzır Müzikal at the Egemen Performance Centre (the famed Şan Tiyatrosu) which destroyed the building. In 1989 he renovated the old Ses Theatre and reopened the venue with the name Ses 1885. Şensoy has been invited to many festivals where his plays have been staged, some of which are; Hay Market and That Gogol Fool in 1994, Three Bullet Opera in 1995, Haldun Taner Cabaret in 1997, The Cherry Orchard in 2000 and The Man Whose Soul is Crashed by the Tram in 2010.
Şensoy is the author of the books; Kazancı Yokuşu (1978), Şahları da Vururlar ve Afitap'ın Kocası İstanbul (1982), Gündeste and Ayna Merdiven (1986), Düşbükü (1988), Kahraman Bakkal Süpermarkete Karşı (1991), İngilizce Bilmeden Hepinizi I Love You (1992), Güle Güle Godot ve Denemeler (1993), Oteller Kitabı (1996), Falınızda Rönesans Var (1998), Kalemimin Sapını Gülle Donattım (2001), Rum Memet (2002), Eşeğin Fikri ve Hacı Komünist (2005), Elveda SSK (2007), Seçme Sapan Şeyler (2010) and has acted in the following films; Kızını Dövmeyen Dizini Döver (1977), Büyük Yalnızlık (1990), Şans Kapıyı Kırınca (2005), Pardon (2005) and Son Ders (2008).
Considered to be the mark of mastery in Turkish theatre's tradition of comedy, Bald Hasan Efendi's Turban (Kel Hasan Efendi'nin Kavuğu), has been passed from İsmail Dümbüllü to Münir Özkul in 1968, and from Münir Özkul to Ferhan Şensoy in 1989. Ferhan Şensoy has earned a distinctive place in Turkish theatre history with his unique, original and head-spinning works. He has written and staged unusual plays that have criticized current events using humour elements often based on language subtleties to the point of pushing the boundaries of the Turkish language, with a style that carries traces from various styles ranging from traditional Turkish theatre to epic theatre.